BREAKTHROUGH: Eight Steps To Wellness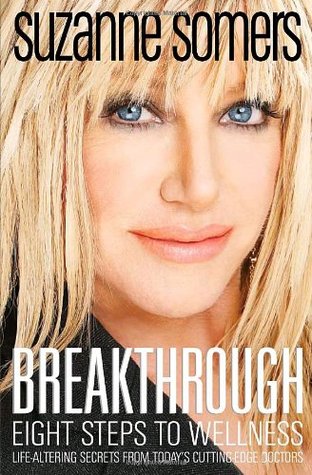 BREAKTHROUGH: Eight Steps To Wellness
Interviews with Expert Doctors in the Field of Anti-Aging Medicine
Are you thriving... or do you need a health BREAKTHROUGH?
In interviews with the most progressive doctors in the field of antiaging medicine, #1 NEW YORK TIMES bestselling author and trusted health advocate Suzanne Somers uncovers enlightening, lifesaving information.
In Depth Advice for a Healthy, Happy, Long Life
Spending the time that you just won't have with your own doctor in today's challenged medical environment, she shares the 8 STEPS TO WELLNESS formed from the extensive research she's done with these physicians practicing "Breakthrough" medicine.

Discover how to:
Balance hormones through bioidentical (not synthetic, cancer-causing) hormone replacement
Fix thyroid problems
Sleep 8 to 9 hours each night without drugs
Improve memory
Detect diabetes early
Prevent and manage cancer
Restore hearing
Preserve eyesight
And much more!